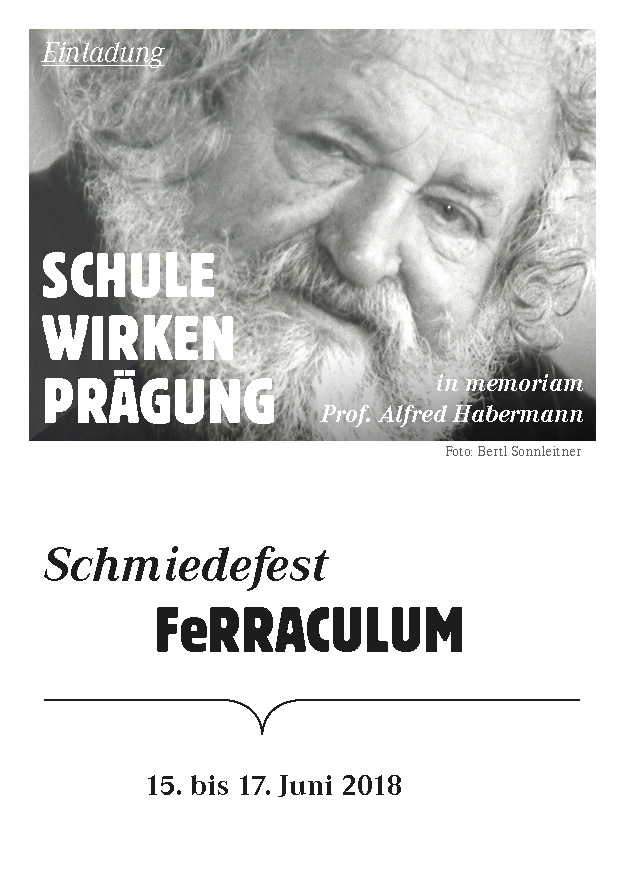 SCHOOL-VIRTUE-INFLUENCE
In memoriam
Prof. Alfred Habermann
We would like to invite all "students" and friends of Alfred Habermann for the blacksmith festival FeRRACULUM (June 15th-17th, 2018), to forge an epitaph together for remembrance of Prof. Habermann.
In the year 2000 Professor Habermann had settled in the Schmiedezentrum Ybbsitz. There he co-developed the forging activities decisively.
On April 27th, 2008 Alfred passed away, and he left an impressive and inspiring heritage. One can speak of a lasting "Habermann-school".