Lipník nad Bečvou (Czech Republic)
Geographical position:
Lipník nad Bečvou is located in the central part of the Czech Republic, the region of Moravia, along river Bečva
Location:
The region of Moravia, Czech Republic
Size: 1451,3 ha
Number of inhabitants: 8.161 (2018)
Altitude: 233–246 m
Contact:
Municipality of Lipník nad Bečvou
TG Masaryk Square 89
CZ-751 31 Lipník nad Bečvou
+ 420 581 722 111
e-podatelna@mesto-lipnik.cz
www.mesto-lipnik.cz
Helfštýn castle
TG Masaryk Square 89
CZ-751 32 Týn nad Bečvou
+ 420 581 797 093
Iron in Lipník nad Bečvou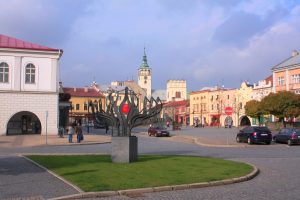 Lipník nad Bečvou is an ancient town with 8.5 thousand inhabitants lying in the very centre of the Moravian Gate valley, in its narrowest point. This ancient trade route is bordered by the Hostýn Hills on one side and on the other side by the Odra Hills. The Bečva river flows through the area and, the Moravian Gate connects the fertile Haná Region with Silesia and additionally with the Moravian Wallachia. An important trade route called Amber Path passed it in the past.
The first written report on Lipník dates back to 1238, however, the town itself is without any doubt much older.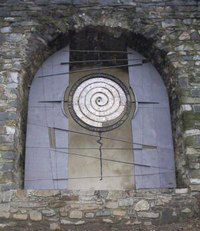 Lipník nad Bečvou has been an urban conservation area since 1989. There are only two such towns within the Olomouc Region – City of Olomouc itself and Lipník nad Bečvou with more than 100 scheduled ancient monuments . Up to now, the town has preserved its original street lines, historic objects in the medieval core and to a large extent, a very remarkable fortification system. The town still features all the characters of ancient sites – a central square , star-shaped road system and bypasses. Its historical layout is largely preserved. From this point of view, Lipník nad Bečvou can be considered as one of the most valuable urban conservation areas in Czechia according to an unofficial categorization.
___
Helfštýn Castle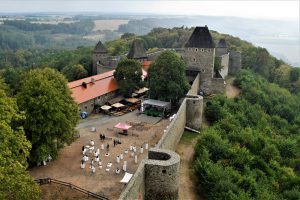 Helfštýn Castle is an important place of representation for Lipník, and it is a partner in the representation in the membership to the Ring. The world famous blacksmithing festival Hefaiston takes place at Hrad Helfštýn. The Muzeum Komenského v Přerově is the administrator for the castle and its cultural activities.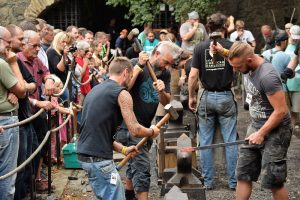 Comenius museum in Přerov holds annually, the last weekend in August, one of the most important gatherings of smiths in Europe: Hefaiston. The masters of smithery from all over the world have been meeting in Helfštýn for more than 35 years. During this event, the castle turns into a gallery of "hammers and anvils". The exhibition of works also involves blacksmithing in the open air forges and in the historical forge shop of the castle.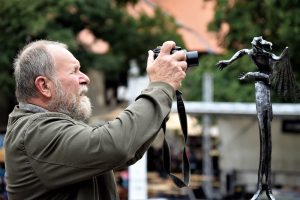 http://www.helfstyn.cz/hefaiston/program-37-hefaistonu-2018
The Ring
Lipník nad Bečvou is a full member of the Ring since 2006, with the support of Muzeum Komenského v Přerově (Hrad Helfštýn). It hosted the annual assembly of the Ring in 2011.