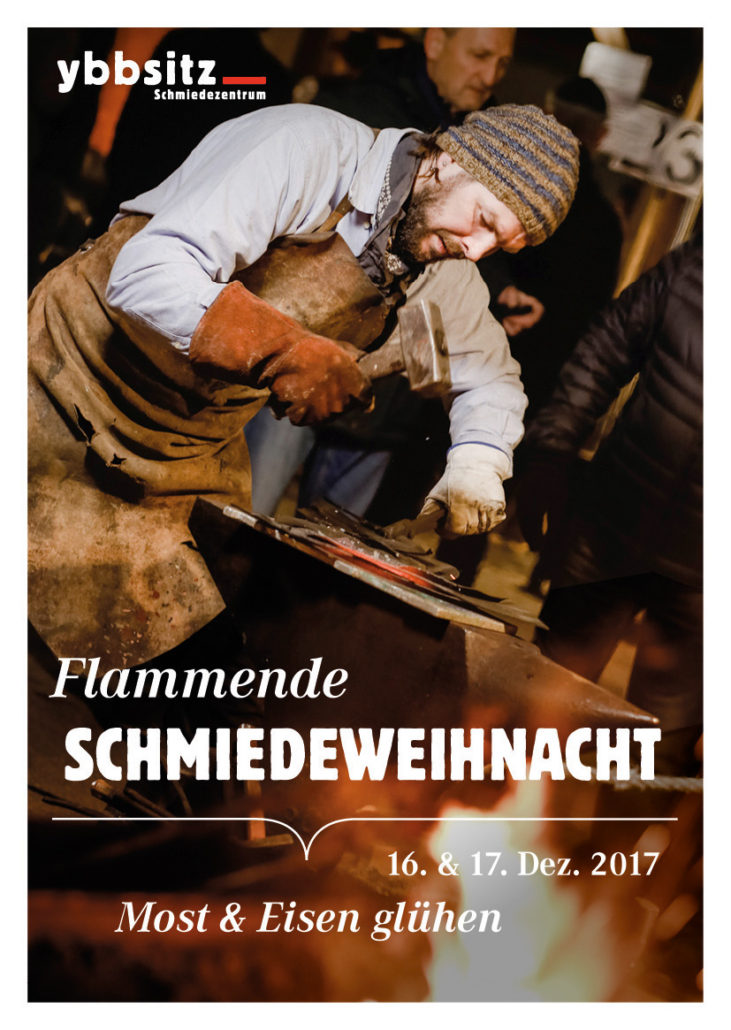 The Flaming Blacksmith's Christmas brings Ybbsitz in a state of joyful exuberance every year just before Christmas.
Sensational smell and noise, numerous exhibitors and artists with their high-quality products as well as blacksmiths from all over Europe and their fiery work attract countless visitors. These gather around the center and along the Mile of Smithys, where there is much to admire, to taste and to acquire.
A championship of the blacksmiths on the topic "The circle closes" is in the sign of the upcoming Christmas. This will be noticeable already at the ceremonial opening with the choir of the elementary school.
Forges from countries such as Germany, the Czech Republic, Ukraine, Slovakia, Italy and Austria are traveling, with their ideas for their championship project and lots of fun in the blacksmith community.
For the visitors, the heavy work on the anvil and the air hammer is a rare spectacle that offers plenty of entertainment and fascination.
In the usual manner, the taverns and farmers take care of the physical well-being and master the great rush skillfully. Both farmer's donuts (Bauernkrapfen), pastries and waffles as well as blacksmith's burgers, "scout soup" and stuffed pancakes can not be beat in taste.
Atmospheric "all around"
Adventure trail forged mills to the craftsman's crib
Schauschmieden in Fahrngruber Hammer – from 2pm to 4pm
Open workshop, cozy Schmiedstub'n – Hammerwerk Eybl
Schnitzerwerk Fahrenberger – handcraft Christmas crib, turneries, …
"Forest Forge" with archery in medieval style
Chestnut roasting and warm drinks at the adventure bridge
Shuttle service
FeRRUM-world of the iron
The adventure museum of the special kind with exclusive gift shop
Children's workshop: pyrography, woodturning, crafts, …
South Tyrolean carver from Val Gardena
Chainsaw carving
Rural Specialties Donuts, Waffles & Schizzle Baking
Roasting coffee